Webshop and Physical Store: Which Warehouse Software Should You Choose?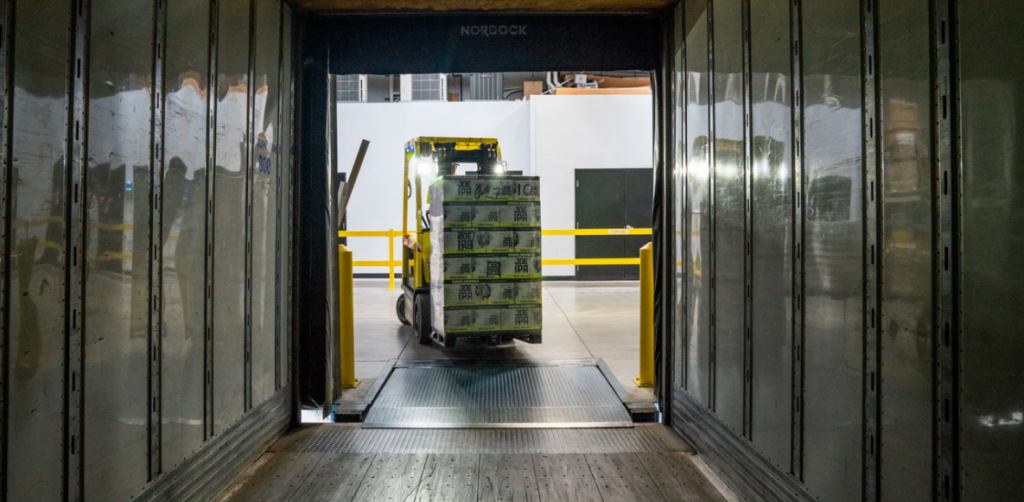 Looking for the best warehouse software for your store?
It can be difficult to find good software that ideally suits your webshop and physical store. After all, you have to take into account many factors such as the connections, possibilities, and control. Fortunately, there is an all-in-1 solution for your business.
Don't go for individual systems, but everything-in-1!
When you have a physical store, but at the same time have to run a webshop, all the necessary systems can quickly become confusing. You lose information, spend hours working on it, and have to navigate obscurely across different systems.
We'll explain how you get real-time insights from this everywhere:
Our advice? Do not go for a separate WMS, but for a WMS, PIM, Data Feed Management in one system!
What is the best all-in-1 warehouse software?
The HaydiGO . system is the best solution for your online webshop and physical store. HaydiGO does not only offer standard warehouse software for (web) stores. The HaydiGo software is more than just a WMS.
The software was developed by Hayko Yuksel, who has multiple recognitions and awards under his belt in the world of programming. Hayko is CEO and developer of HaydiGO and has created this all-in-1 solution to serve store owners (large and small).
What are the benefits of HaydiGO?
The HaydiGO system offers all necessary systems for web shops and stores within 1 interface. This way you don't have to switch between systems, but you have everything clearly arranged in one software module.
This offers more options than separate warehouse software or PIM systems. Everything is connected, so you have more control over your products, information, order and also the warehouse. You can even keep an eye on order picking.
What systems are included in HaydiGO?
For an online store, things such as WMS, PIM and stock management are important. Within HaydiGO you will find all these solutions and more.
The HaydiGO system offers:
HaydiGO's WMS system is unique from other warehouse software in the following respects:
The warehouse software features real-time warehouse management.

Perfect security with blockchain technology.

Centralized structure: process orders from various e-commerce companies and other channels from 1 structure.

Barcode reading capabilities in the warehouse.
Product information manager
The PIM system is directly connected to your webshop and other channels. So you can only manage all information from HaydiGO.
Manage all product data from one system for your webshop and other channels.
Update product details per channel or language: always optimal product descriptions per platform.
Real-time adjustments: your changes are made to your channels within seconds.
Simple and user-friendly interface: no professional experience required.
No more unclear Excel files. Your data feed management is managed from HaydiGO:
Pim Integration: Easily manage products from HaydiGO.
No more Excel files: direct connection with API.
Determine per channel which product information/details you want to show.
Possibly in several languages.
Logistics (transport) integration
Do you have your own transport company or do you work together with Post NL and other transport companies? Within the HaydiGO system, communication with transport companies becomes a lot faster!
Print direct shipping labels
Create shipping profiles for fast communication with shipping companies.
Strong communication via email and API.
Want to test a free demo?
Convinced of the HaydiGO system? Request a free demo and experience the system for yourself. This way you find out whether HaydiGO is the ideal system for your store and webshop.