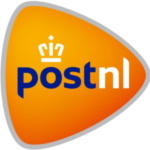 To realize the link between HaydiGO and PostNL, we need a number of data. Below we explain where you can look up this information.
The required data:
Log in to My PostNL and click on my account at the top right.
After that, scroll down and under "access settings" click on " Manage API ".
"Scroll down and choose under API key: Request production key". If there is a key from a previous link, you can use it.
Save all data from the page. All the information we need is in the images at the top of this page.
The last step is to share this data with the HaydiGO team, so that we can set up the integration with PostNL.
Create a new email and send it to the HaydiGO support email address (support@haydigo.com)
Your topic structure should be as follows:
Link "Shipping Service"
Example topic: Link PostNL
The content of your email should contain the following information:
– Shipping platform
– All collected data shown in the first image
– Login MijnPostNL (so that we can test the link)
– Store owner/administrator contact email address and/or phone number