Logistics integration with DHL
DHL is a well-known party for international shops and web shops. With a large customer base, DHL delivers packages for large parties. Do you use HaydiGO's all-in-one store automation? Then you can link your WMS, PIM, and more directly via API with DHL. This makes your processes as efficient as possible!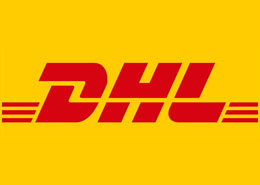 Link Webshop software HaydiGO
Via the API connection it is possible to set up shipping profiles for your suppliers. This is also possible with DHL. Via these shipping profiles, you can send DHL the correct information that is needed for the delivery in automatically generated e-mails. You choose the conditions and the time of delivery yourself. This way you prevent miscommunication, incorrect information and therefore also an incorrect delivery. Optimizing these processes not only ensures that it works more efficiently and faster within your organization, but you also ensure a flawless customer experience!
DHL is a large party with one network within Europe. Within the Benelux they guarantee that parcels will be delivered the next day. They collect packages daily and provide track-and-trace information for the customer. Ideal! Read more about the possibilities at DHL.