HaydiGO ondersteuningscentrum
Hoe kunnen wij je helpen?
E-mail templates wijzigen of toevoegen
In HaydiGO heb je de mogelijkheid om je E-mail templates te wijzigen die naar je klanten, personeel of leveranciers worden verstuurd. 
Onze template-editor ondersteunt de open-source taal van Liquid, welke is ontwikkeld door Shopify en is geschreven in Ruby. Voor meer informatie over het gebruik van de Liquid taal in de templates, kun je het beste de Liquid website bezoeken.
Log in op je HaydiGO account en ga naar instellingen

Scroll naar beneden en klik op "E-mail templates"

Lijst met E-mail templates
Hier vind je een lijst met al je E-mail templates. Om te wijzigen klik je op de naam van de template. Om een nieuwe e-mail template toe te voegen klik je op het blauwe plusje rechtsboven.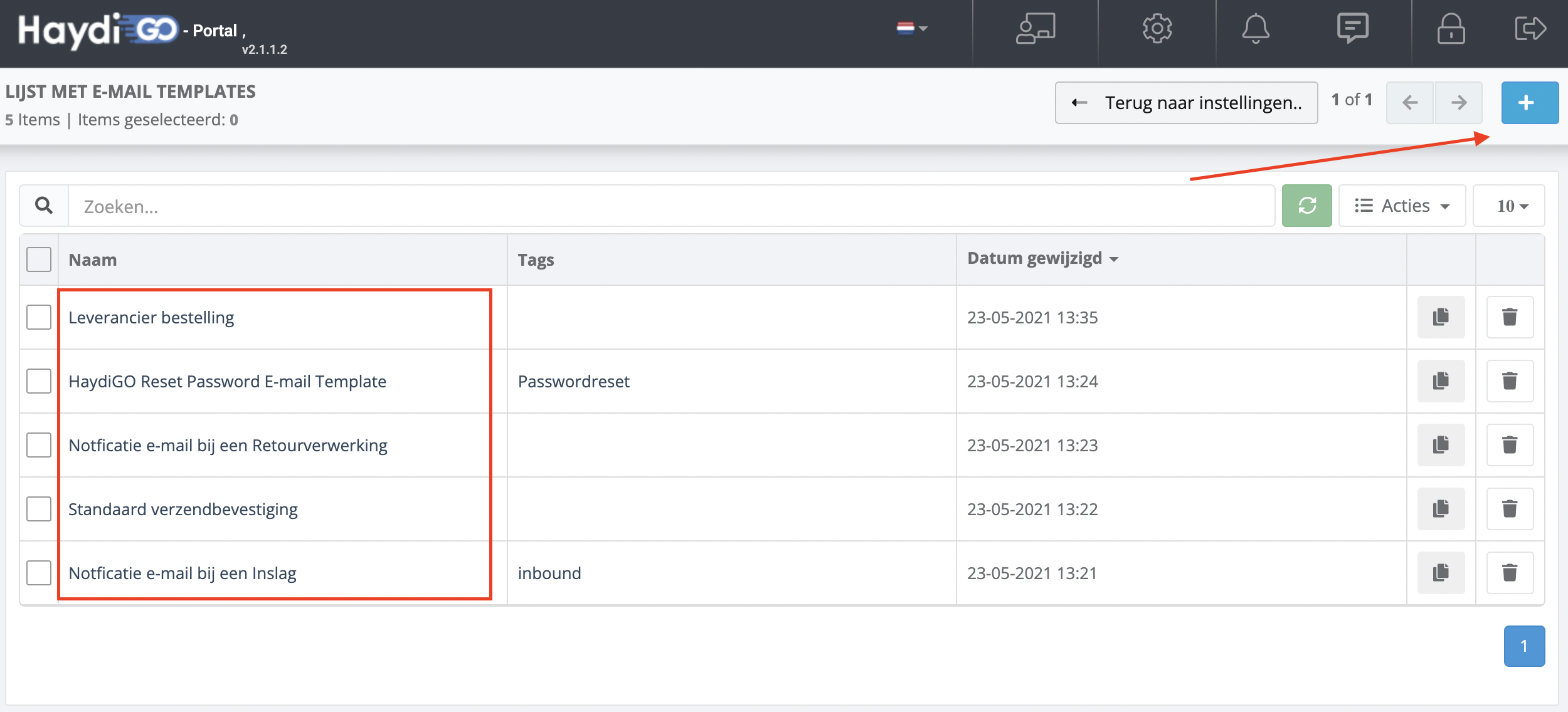 Wijzig of voeg een nieuwe E-mail template toe